Our latest work and projects...
2021 - Letter from Rishi Sunak about the Showfield car park community garden
We received a letter from Rishi Sunak MP congratulating SPIOTA for the completion of the project and praises the display and the hard work of all involved. You can read the full letter here.
2020 - Showfield car park community garden
Our latest project was the creation of a new community garden at the entrance to the Showfield car park. This project was made possible through a grant from the Co-op's Community Fund and with assistance from Co-op contractors Ground Force, who provided labour and machinery to clear the tired old shrubs from the site. After a lot of hard work by volunteers the site has now been completely cleared and dug over, and replanting is well underway. A beautiful new path and seating area have been created by local landscaper David Weighell.
Before work began: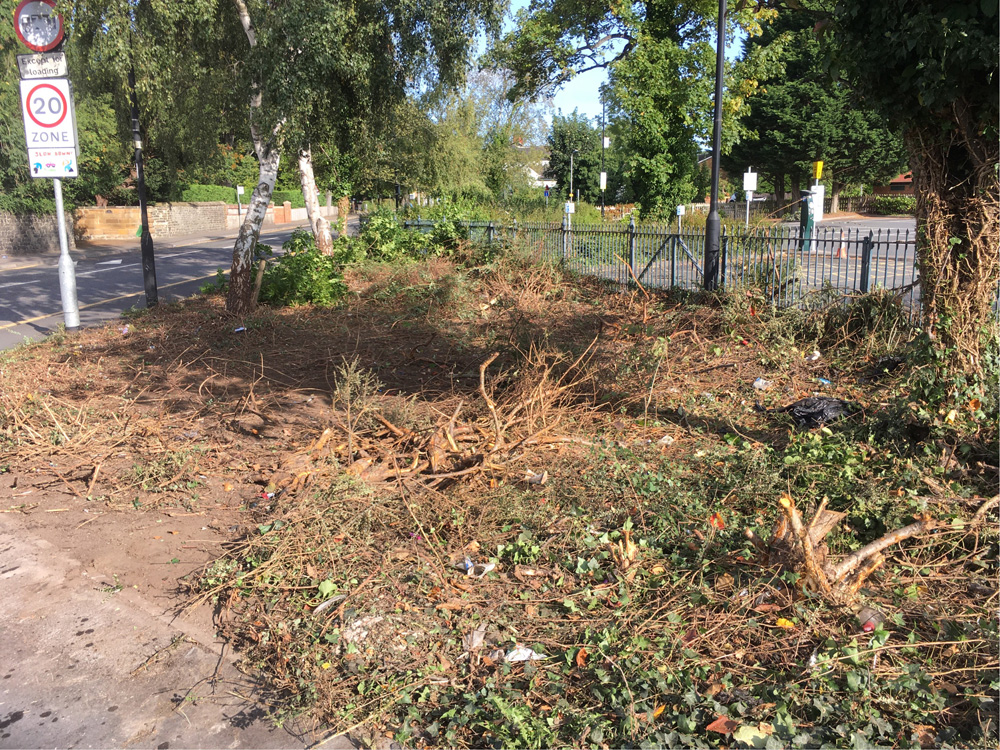 The finished community garden: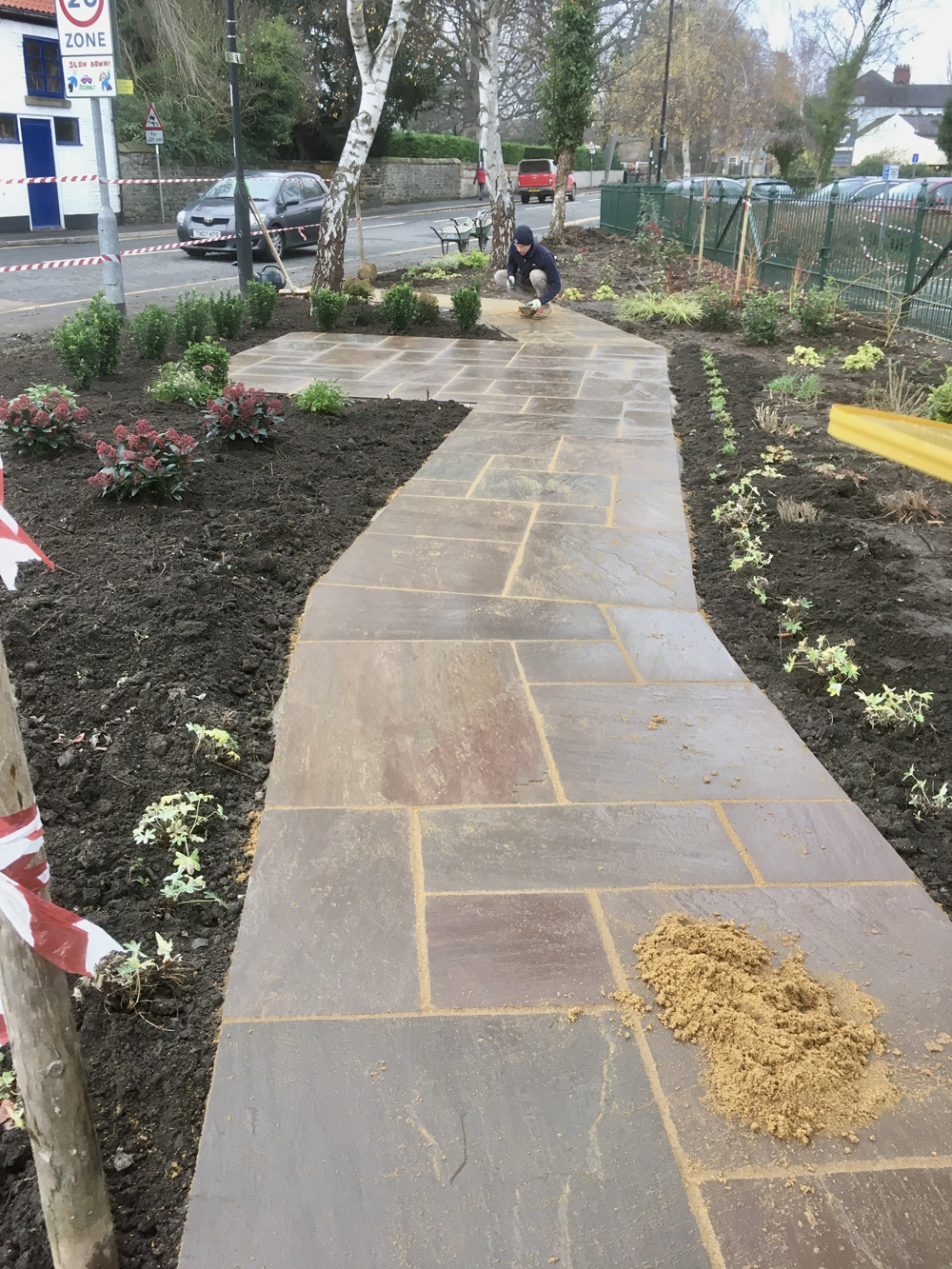 You can see more projects we have completed here.
New members needed
SPIOTA members talk about the work of the group and the need for new members in the following video:
---

Stokesley is a pleasant market town of around five thousand people, about three miles north of the North York Moors, and about 12 miles from the North Sea. It has many connections with farming, with a monthly farmer's market taking place on the first Saturday of each month.

It has an interesting Georgian High Street, with an excellent range of shops, including butchers, bakers, supermarket, delicatessen, clothing shops, department store, hardware store, banks and building societies.

The town boasts six public houses, and several restaurants, providing for a range of tastes, and costs, including Thai, Chinese, and Indian styles, together with excellent traditional fare.

One of the partly hidden gems of Stokesley is the Pack Horse bridge, which spans the River Leven, and dates from before the 17th century. It is just behind the Queen's Head pub, accessible by the alleyway alongside the pub.

Each September, on the Saturday following the third Thursday, there is an important agricultural show, and during the week leading up to Show Day, there is a large fair in the town. Each event draws people from far afield. The charter to hold a fair was granted by Henry III in 1223, and the Show was first held in 1859.

One of the many features of the centre of Stokesley is the Parish Church, the Church of St. Peter & St. Paul. This stands on a site where Christians have met for at least a thousand years.