War memorial
The war memorial on West Green commemorates the residents of Stokesley who were killed in the First World War (42 names) and the Second World War (13 names).
Once or twice a year, we dispatch a team to tidy up the paving and surrounds of the war memorial and to replant the troughs and beds. For example, the work done in 2010 by a small group of volunteers working for less than an hour, resulted in a greatly improved memorial.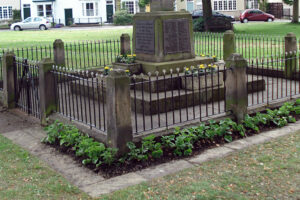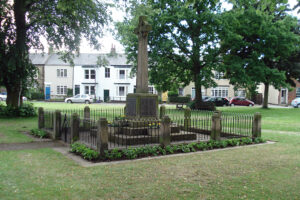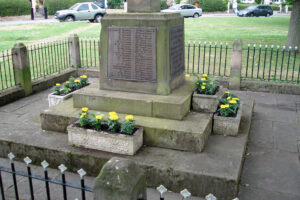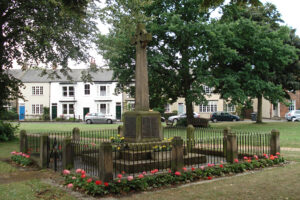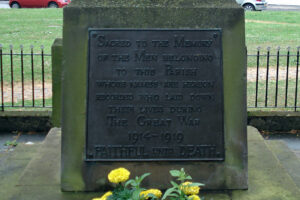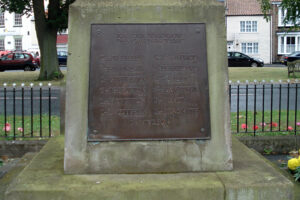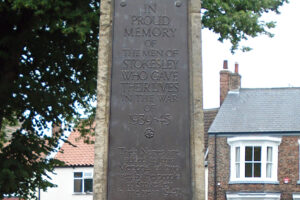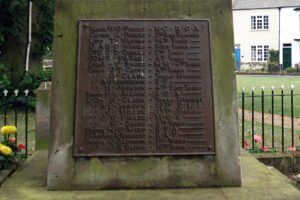 War memorial renovation
In 2006 the war memorial was renovated. It was professionally jet-sprayed and a group of volunteers cleaned up the site. The Parish Council funded the cleaning and the materials for the revamp. Notice how brightly the newly gilded points of the railings show up. The volunteers were all members of the SPIOTA 'Thursday Gang' who thoroughly enjoy meeting on Thursdays to try to keep Stokesley in trim with its flowers and other general tidying up works.